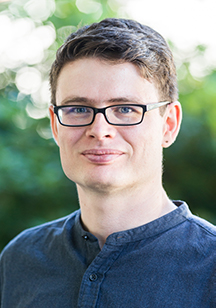 Professor in General Linguistics
Department of Linguistic, Literary and Aesthetic Studies
University of Bergen
email: vadim.kimmelman@gmail.com
Postal address
Vadim Kimmelman
Postboks 7805
5020 Bergen
Norway
About me
I am a linguist working primarily on the grammar of sign languages, specifically Russian Sign Language (RSL) and Sign Language of the Netherlands (NGT). I am most interested in the question to what extent sign languages are similar to and different from spoken languages, that is, in the effects of modality.
Currently I am a Professor of General Linguistics at the University of Bergen. Before 2019 I was a PhD student and later postdoc at the University of Amsterdam.
In 2023-2027 I will be working on an ERC-funded project "Fundamentals of formal properties of nonmanuals: A quantitative approach" (NONMANUAL). Read more about this project here.
On this website, you can find a description of my research projects, and my presentations and publications (with pdfs).
CV
Download my CV here.